Lawsuits allege Abbott baby formula causes harm and even death to premature infants
Baby formula manufacturers are under fire after recent lawsuits claim some baby food products are having catastrophic consequences. Plaintiffs in recent lawsuits claim that the formula manufactured by Abbott Nutrition resulted in their premature infants getting sick or passing away from necrotizing enterocolitis (NEC.) [1] 
NEC, a gastrointestinal issue, specifically affects premature babies and is caused by Cronobacter sakazakii bacteria. According to the baby formula lawsuit, manufacturers were aware of the NEC risks to infants and possible bacteria concerns but "still promoted their formulas a suitable alternative to breast milk." The Abbott products include Similac, Alimentum and EleCare, all allegedly tainted with Cronobacter bacteria. There are at least 18 cases where plaintiffs allege their babies were injured, with 17 of those cases being presented as class action lawsuits. 
Parents in recent suits state they "paid a premium" for Abbott formula, before knowing that dry formula is susceptible to contamination. However, Abbott is only one of many baby formula manufacturers who are under fire for possible contamination.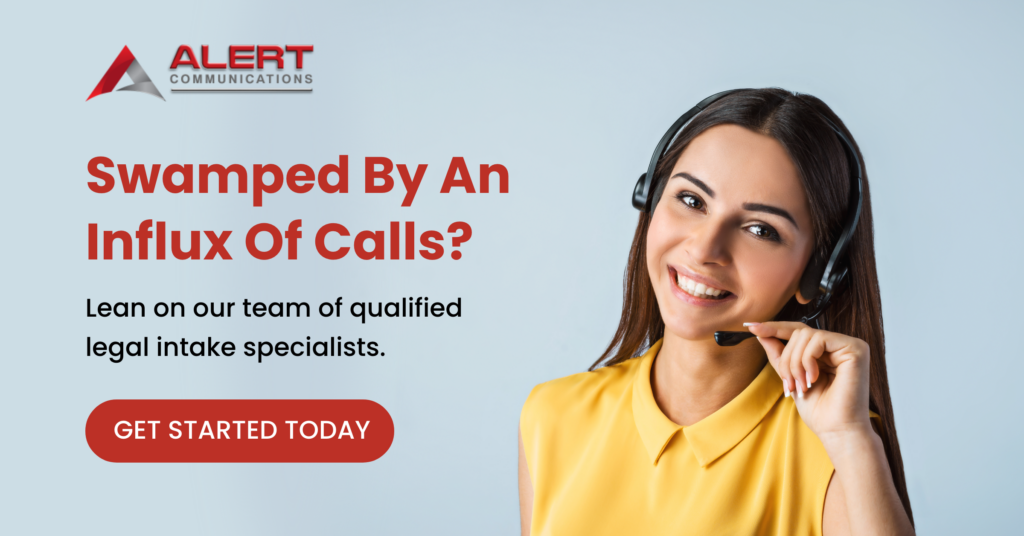 Additional Manufacturers Of Baby Formula Face Possible Class Action Lawsuits
The Food and Drug Administration has conducted no-notice inspections of various baby formula manufacturing plants, including Reckitt's Mead Johnson, Gerber and Perrigo's PBM. Within the last ten years, the FDA found that all these baby formula manufacturing plants contained "Cronobacter in environmental sampling […] even in the finished product." Cronobacter was also located in numerous areas of the plants as well as the equipment that produces the products. Shockingly, these three manufacturers, in addition to Abbott, make up 90% of the country's formula manufacturers. [2] 
What does that statistic mean for mass tort law firms?  
It means that more baby formula lawsuits like the Abbott baby formula lawsuit may be ahead, and your legal team needs to be prepared.  
Our mass tort answering service provides 24/7/365 coverage to law firms
Get your law firm set up to manage high-volume calls and streamline intake. At Alert Communications, our legal receptionists provide bilingual answering services via live chat, text and call. Our remote receptionists are trained in mass tort intake and providing compassionate guidance to injury victims. With Digital Questionnaire Services, we help law firms to reduce drop-off rates where our receptionists follow up on intake paperwork completion. We can lead your website visitors from contact to contract and integrate directly into your existing CRM/CMS system.  
Alert Communications ensures mass tort lawyers answer calls within 3 rings
Partner with a leading legal answering service to book appointments, answer calls and increase mass tort prospective client conversion by 25%. Call 800-211-4563 or contact us online to schedule an appointment today.  
Sources:
Legal Examiner. Abbott Nutrition Facing Baby Formula Lawsuits

 
https://www.legalexaminer.com/hot-topic/abbott-nutrition-facing-baby-formula-lawsuits/  
ABC News. Other infant formula makers besides Abbott have faced Cronobacter contamination and operational deficiencies, documents show.

 
https://abcnews.go.com/US/infant-formula-makers-abbott-faced-cronobacter-contamination-operational/story?id=87268233